CLASSIFIED ADVERTISEMENTS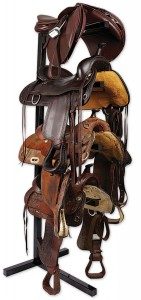 (Visit our 2019 Newsletter)
Click Here to submit your ad for next month Newsletter
FOR SALE: Roll a Way Saddle Racks by Ben—–75.00—–305-323-4328—-free delivery…
FOR SALE: Before the Tack sale, I have too much stuff to carry around Saddles, pads, tons of gear English, Western and Paso saddles and pads. Prices from $20 to $400 Call me and come by Mike 305-331-7599
In between newsletters you can follow all SFTR activities
in our Facebook Page. "South Florida Trail Riders"
SERVICE: Need body clipping to prepare for the show ring or riding season? Schedule is filling, reserve your date now! JJ , text at 786-417-3901
SERVICE: Have bees to be removed? Let me know, leave your name/number & message: Bonny, 305-233-1897
BOARD: Growing stables looking for riders to lead private trail rides and stall cleaners. Please contact Carol Weng 786-417-8732
FOR LEASE OR SALE: 8 yr old, Quarter-Arab gelding. Bay color. 14 hands. Rides Western & trail & English. $550/month lease or $1,000 obo. Redland Equestrian Center, 305-323-4038
FOR SALE: Roll a Way Saddle Racks by Ben—–75.00—–305-323-4328—-free delivery…
FOR ADOPTION: "Mustangs – America's wild horses – make beautiful & versatile equine partners. Find out how to adopt your own living legend. Amanda southernmostmustangs@gmail.com"
FOR SALE: 16″ black western trail saddle by Dakota Saddle Shop. Round skirt. Very good condition. Costs $1,071 new, asking $800 obo. Text Megan at 305-304-0680.
FOR SALE: Bison aluminum living quarters trailer. Mint condition all aluminum Bison Stratus 8' wide living quarters trailer – 8380. 8 ft short wall & 3 slant load horse stalls. Mangers & massive storage area + tack room.
Full bathroom w/tall shower, kitchenette, sofa/bed & cabinets. Main sleeping bed area is large with no interference. 100's of photos available. Asking $27,500.00. 786-258-2724.
FOR SALE: Stallion guard, solid divider in excellent condition. 87h x 29w approximately. $200 or best offer. Call 786-261-9020.
FOR SALE: Beekeepers 18/9 frame stainless steel extractor. Like new, asking 499.00. Originally 799.00. Mary 305-588-8259
In between newsletters you can follow all SFTR activities
in our Facebook Page. "South Florida Trail Riders"