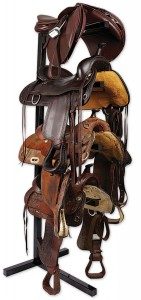 (Visit our Newsletter)
Click Here to submit your ad for next month Newsletter
EVENT: Great Florida Cattle Drive Reunion Ride Jan 31-Feb 3, 2020 $80 (12 and under free), greatfloridacattledrive16.org
BOARD: Strong Current Stables has spots available for young riders in children's lesson program. Come see what we are about. Certified Instructor (786) 886-9960
FOR SALE: Heavy duty dog crate, 47"Dx37"Wx36"H, 16ga aluminum diamond plated floor, welded hinges, 6ga heavy duty welded wire text for pictures (305)781-2330

BOARD: SUMMER BOARDING / LAYUP: I have room for 2 horses from March thru November. SE Georgia, excellent care. Secure 2.5 acre pasture with shelter per horse on 43 acre farm. Grain included $300 month. Andrea 305-216-2461
FOR SALE: 17 inch Crates Western saddle. Very safe and in good condition. $250 Susie 305-323-4038
Between newsletters you can follow all SFTR activities in our
Facebook Page. "South Florida Trail Riders"
For Sale: 5 acres in Okeechobee Fl – 3 Bed, 3 Bath Single Family. Trulia 2095795166
https://www.trulia.com/p/fl/okeechobee/32801-us-highway-441-n-295-okeechobee-fl-34972–2095795166
For Sale: AKC Blue Great Dane puppies, ready to go home.Vaccinated, dewormed & microchipped. 4 males, 1 female, each $1200. Parents on premises. Janaye 786-734-2879.
For Sale: Emu Eggs for Sale! Only now during cooler months – make a great holiday/birthday gift! For eating or decorating/carving. $8 each. Bonny 305-233-1897.
SERVICE: Stitch in time – Saddle repairs, buying and selling tack. Dianne Peles.
305-938-0572.