CLASSIFIED ADVERTISEMENTS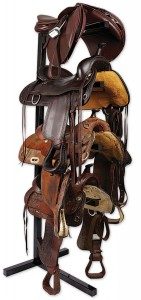 (Visit our 2018 Newsletter)
FOR SALE 2009 shadow 3 horse GN Loaded frig, microwave stove, king bed , slide out, couch, converts to bed , cyclose, generator , excellent condition 28k 239-777-4514

FOR SALE: #1 Best Seller book on Amazon: "The Good Foot at a Glance". Authored by Susan Boyd & edited by Zachary Franklin, DVM. Do you know if your horse has healthy hooves? This book will help. Available on Amazon.com.

SERVICES: Saddle repair, buying and selling used tack. Sonni 305-938-0572

ISO: Pony or small horse to buy. Needs training or reconditioning is ok. Redland Equestrian 305-323-4038

FOR SALE Equestran Life Premium Apparel. Now at Robbies Feed or shop at www.EquestrianLifeOutfitters.org Equestrian Life….. Live it!

In between newsletters you can follow all SFTR activities in our Facebook Page. "South Florida Trail Riders"

WANTED: A quiet horse suitable for an old person or small child. Must be absolutely SAFE. Call Mike 305-331-7599

HIRING: Weekend Stall cleaner for Top Notch Stables, must speak English call Ann-Louise 305-281-8996

DONATION: Please donate any books, magazines, movies, dvds, etc about equines or other animals. Compiling a library at the SPCA ranch for the volunteers. Ginger Krenz 305-773-9013

BOARD: Full or Part Board located in horse country. 24/7 access $175-$225. 907-321-4886

FOR SALE. CUSTOM MADE HAY SLOW FEEDER for horses / cows. Starting at $ 300 and up depending of size and/or details. Text Oscar for pictures and details of item if interested. 786-290-0108

SUMMER CAMP: Horseback Riding SUMMER CAMP at MIRC. (English Riding) Info: (305)775-9155 and Celia.bunge@mirc-horses.com

LEASE: Samantha is for lease in Horse Country, 21 year old Appaloosa mare for lease on premises only, experienced rider only, part or full lease. Samantha does everything and she is in perfect shape.
Call Gus at 786-586-6272

WANTED – three step mounting block. Please call debi, 305-775-1820

FOR SALE: Medium sized pony, 13.2 h. Tobiano paint, 13 yo. Good for lesson , beginners, intermediate and trails. Loves attention, willing to please. Low maintenance. $2,500 obo. Call 305-484-6608, in Horse Country.

FOR SALE: Large miniature gelding.black, pulls cart with ease. Would make a great pet, driving pony, or companion. $500 obo. Call 305-484-6608

TO GOOD HOME: Older Quarter horse needs a loving forever home. Lesson horse, safe as can be. No spook. Would make a great trail horse in his golden years. Great first horse for a kid. Good home is required. 305-484-6608