CLASSFIED ADS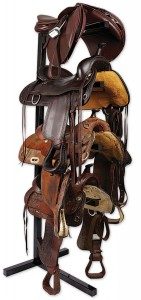 (Visit our 2018 Newsletter)
Wanted: Pony, 11 or 12 hands, no minis, that can be ridden. Redland Eq Ctr 786-650-6173
FOR SALE: 2007 Bison Stratus Aluminum Living Quarters trailer.3 horse slant 8′ wide and 8′ short wall. Mint condition & minimal use. Call 786-258-2724
SERVICE: Got Bees??? Warm weather = active bees. Call me, leave your name & number. Bonny 305-431-1431
Service: Saddle repairs, buying and selling used saddles. Dianne Peles 305-398-0572.
In between newsletters you can follow all SFTR activities in our Facebook Page.
"South Florida Trail Riders"
FOR SALE: Easyboot Trail. Size 2. Like new. $80 for the pair. I will be at the SFTR Reunion and will bring with me. Andrea 305-216-2461.
FOR SALE: Bob Marshall 17 inch treeless black western saddle. In good shape. $800.00 Linda 305-898-2266. The saddle will be at SFTR reunion, call Linda first.
TRAIL RIDING INSTRUCTION – on your horse or mine !! to learn how to become a really safe rider or MORE !! from an instructor who is retired with many state riding champions on the "A" Circuit. Call : 305-559-7868 – Donna
FOR SALE: Beautiful surrey ,well made and in excellent condition . Comes with three sets of shafts , so that it may be drawn by a cob, a pony, or two minis. $1,500 Sandy 305-807-4903
FOR SALE: Stitch in time, buying and selling used tack. Repairing tack. Sonni 305-938-0572