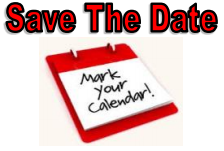 ALL SFTR ACTIVITIES ARE CANCELED, due to the Corona/COVID
19 Virus, UNTIL JUNE 1st (at least), pending govt. protocols. Perhaps the
activities we have had to cancel will be rescheduled at that time.
We hope to complete our ballot/voting during this down-time and
continue SFTR business issues similarly, to keep the club moving forward.